Dreigiau
AsaHi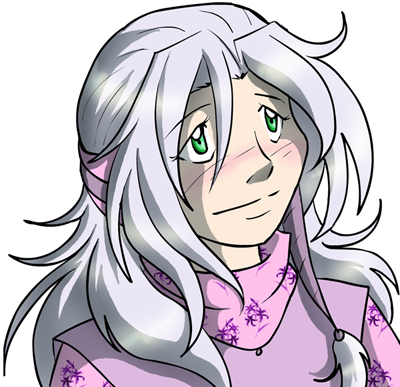 Origin: Inner Realms Gathering
Gender: Female
Height: 4'8″
Hair Color: White
Eye Color: Green
Theme: "To France" — Mike Oldfield**


History
AsaHi was an unremarkable girl, one of the youngest in a family of eight children. Born into a peasant-level upbringing, she was taught the rudimentary skills that any young woman her age would be required to know for a quiet life as a housewife.
Chance meeting with SoYa, son of the High Guide ZenToYa, changed all that. AsaHi and her family left life in the Gathering to come and take residence in the city of Nefol. SoYa and AsaHi became good friends, and as time went by, they ended up falling in love. They are currently Promised to one another and had planed to be Bonded upon SoYa's graduation as a Dragon Apprentice…
However, all those plans changed with the coming of the Dreigiau to their world. Cast out of her home to far away places, AsaHi finds her trust and loyalty tested as she discovers the truth of her Promised's powers… and battles her own unexpected, growing attraction for Zemi Dreigiau.
Character
AsaHi has always been a tomboy of a girl. Due to her upbringing in the Gatherings, she enjoys studying plants and animals as well as the world of nature around her. Strong-willed and courageous, she is always willing to face a journey or danger when it's needed.
Her goal in life has been to seek out the Truth at the heart of every matter. It's this very goal that leads her into trouble… especially when she tends to question the very nature of the higher powers of their world. It's also the mindset that allows her to challenge those with greater powers to question their own motives and align their actions with what is best for the greater good.
AsaHi struggles in her growth to become an open-minded and sympathetic young woman, who brings inspiration and hope to those who face the battle on the front lines. Her love and gentle nature leads Zemi Dreigiau to make choices to avoid the pitfalls of Chaos and empowers SoYa to face the difficult trials that lay ahead.
Skills
Spoilers

For a long time, AsaHi was considered to be magic-less, unlike that of her brothers and sisters. However, she discovers that she is actually what is known as Drei'distau, a "Dragon Soother." AsaHi develops a powerful attraction and understanding between herself and Dragonkind. This ability also helps her strengthen Zemi Dreigiau against the rise of Chaos that seeks to capture his spirit.
** = Midi edited and mixed by Aywren
Return to Cast Page