Dreigiau
SaRaYa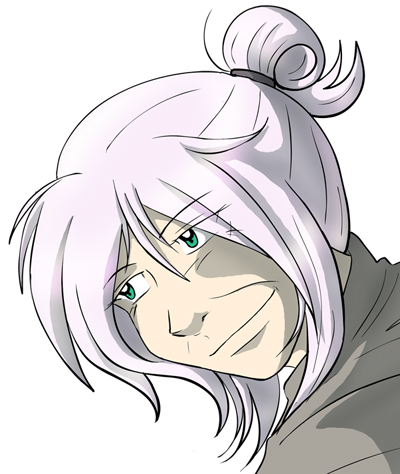 Origin: Gathering of Arddun
Gender: Female
Height: 4'7″
Hair Color: White
Eye Color: Green
Theme: "Muse" — Mike Oldfield


History
SaRaYa is the younger sister of ZenToYa. Like her brother, she was raised under the guidance of Zemi Dreigiau. She has spent most of her time living in her brother's immense shadow and name. However, she works tirelessly to protect and uphold the integrity of the School and the teachings of Zemi.
Little to the knowing of the students in Nefol, Sara has held a number of deep secrets for many years — mainly, of her Awakening. Determined to keep watch over her two nephews as the politics of the School grew more fierce, she took upon her a mind illusion created by Zento so that she could remain within Nefol while hiding her Awakened identity. Sara also was well aware of the trouble that had befallen her brother during his own Awakening… and that he was still alive during all the time he was deemed missing and dead by the School of Nefol.
Character
Unlike ZenToYa, SaRa grew up to be a level-headed, soft spoken woman. She never had a family of her own, claiming the students of the School were like her own children to her. Indeed, generation after generation of Apprentices grew up under her indirect guidance. Just as important as any teacher in Nefol, SaRa was the caretaker, confidant and mother-figure for the entire School.
In particular, she watches over Suzume and Lucci. She has been a source of much needed mothering and support for the boy in a place that has been cold and unwelcoming — which has made SaRa a very special person to Lucci.
She is also a long-time companion of KudakoRe. And though nothing has been spoken or confirmed, there seems to be some sort of mutual attraction between the two of them.
Skills
Though SaRa seemed to have just as wide a range of talent with magic as her brother did, she chose to place her full attention on pursuing knowledge in the realms of Healing Arts. There is still yet to be another Healer in the School that could rival her skill and endurance.
** = Midi edited and mixed by Aywren
Return to Cast Page